Home » Wimbledon Betting
Wimbledon Men's Final Betting 2010 Rafael Nadal v Tomas Berdych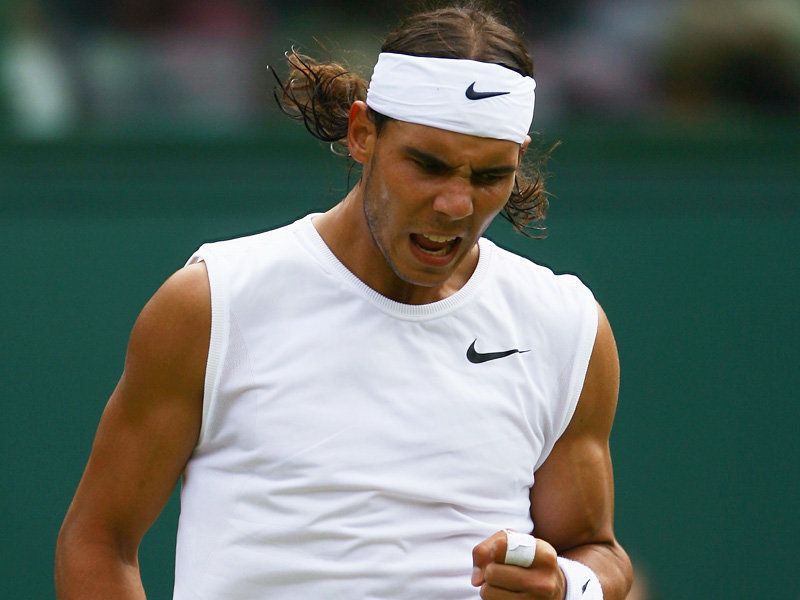 Yesterday he defeated Andy Murray, tomorrow Rafael Nadal will take on Tomas Berdych in Wimbledon SW19. Nadal, the king of clay is on fire on grass once again, and is the favorite in our Men's Final Wimbledon odds comparison tool – it looks like the bookmakers fancy Rafael Nadal is 1.37 in the match odds to take back his Wimbledon Crown tomorrow against a formidable opponent who has also stormed to the final.
Czech Tomas Berdych saw off both the #3 seed Novak Djokovic and Roger Federer from the tournament. Berdych has come close to the big time recently a semi-final in Roland Garros a fortnight ago – If Berdych wins Wimbledon it would be his first Grand Slam title. Get the odds for this outcome from our tennis odds comparison tool.
Nadal looked to be back to top form when he defeated Scottish Andy Murray on Friday – and if he keeps up this form he should soon be holding the trophy he has held before for the second time in his illustrious tennis career.
The statistics certainly tell you to bet on Nadal to win Wimbledon– he stands 13-0 at Wimbledon, and this is his fourth consecutive year that he has reached the final at the Wimbledon championships. Nadal had his name engraved on the winners' trophy in 2008.